Sligo, Leitrim and Northern Counties Railways
Michael Hamilton, a company employee at Dromahair station, wrote about the SLNCR railway line, with gathered photos, entitled 'Down Memory Line, Sligo Leitrim & Northern Counties Railway (1997)' . Some railway mementos may be seen at the Club House.This video features many of those images.
Notes From The Abbey Loop brochure
Sligo, Leitrim & Northern Counties Railway by November 1882 connected Sligo town, Leitrim, Cavan, Enniskillen and Belfast. Cattle were exported in large numbers, especially during the war years, to Glasgow via Belfast. The Gore-Booths of Lisadell were directors.
The Grain Store ( Mill) and 'Club House', built in 1909 by John Hosie and situated beside the station to which it was linked by a private railway. In 1906 John Hosie is recorded as the occupier of the property at Castle Dargan, including a 'mansion house'. The grain store building has been converted into apartments. Station master Eddie Lambe lived in the only two-storey station building on the line.

This slideshow requires JavaScript.

McGoldrick's grocer's shop was where the Club House and River Bank restaurant is now. Another shop Ward's, was across the road.
Edergole. The Gaelic name Eadar-dha-ghabhal means a stretch of land between two streams that meet at a fork.
The gate keepers house adjoins the old railway line beside the cut stone bridge.
 The nearby Tin House was the family residence of the Hamiltons. The railway track also crossed the road at this point. Children were warned that the trains would not stop, gates open or not.
The SL&NC Railway pioneered the use of rail buses on the line. It closed in 1957.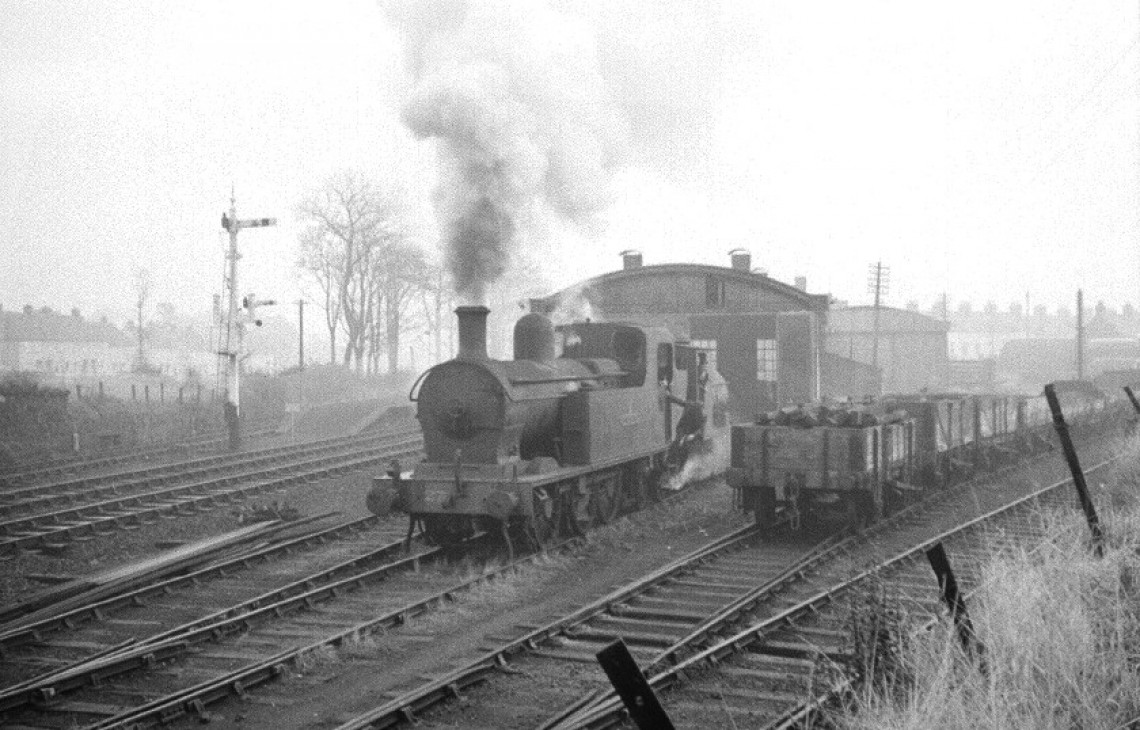 The 'Lough Erne' is now the only surviving engine and awaits cosmetic  restoration in Whitehead Northern Ireland  .